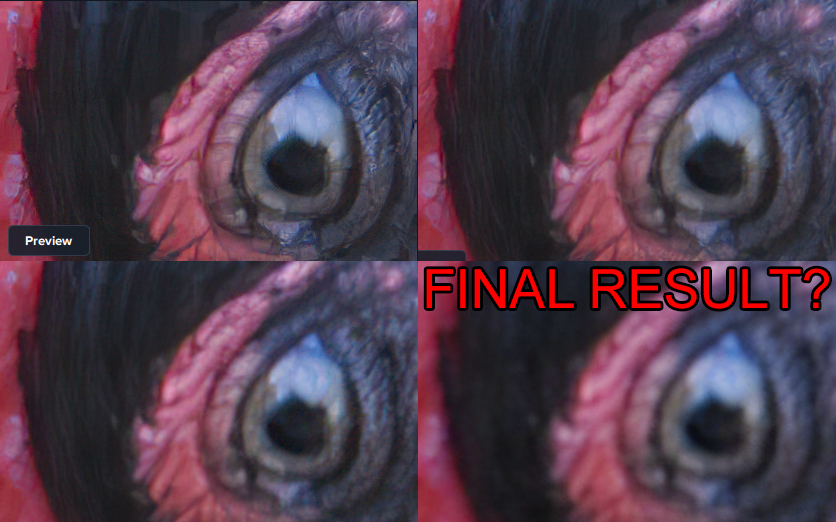 DSC_9121_all_img.jpg
In the preview window, depending on the size of the window (the smaller the better) the image quality is significantly improved. The final image looks like it was not processed at all by the program, but simply stretched.
You can see the change in image quality (DSC_9121_01 - DSC_9121_04) by synchronized print screens of the program (synchronized by the eye of a chicken), depending on the size of the window.
Original file: DSC_9121 copy.tif
DSC_9121_01.jpg
DSC_9121_02.jpg
DSC_9121_03.jpg
DSC_9121_04_final.jpg
I have already created a request (Request #202538). And this topic has a little something in common with another post, but in my case, switching from GPU to CPU did not change anything in the quality of the final image.
Application & Version: Topaz Gigapixel AI Version 4.4.4
Operating System: Windows 10 (10.0)
Graphics Hardware: GeForce GTX 1080/PCIe/SSE2
OpenGL Driver: 3.3.0 NVIDIA 418.96
CPU RAM: 32688 MB
Video RAM: 8192 MB Total, 6144 MB In Use
Preview Limit: 8000 Pixels