Topaz Video AI v3.1 offers significant performance improvements and introduces a new AI model Themis that sharpens your video. Get it here:
150-400% faster previews and exports
You can expect significantly faster exports and previews from Topaz Video AI v3.1. The exact speedup depends on your hardware, video, and AI models used, but internal testing has recorded a consistent +50-100% performance improvement on most configurations.
Internally, we've parallelized the processing pipeline to improve hardware efficiency. We have not reduced or optimized the AI models themselves, so model quality should remain identical to earlier versions.
Mac M1

Nvidia

Chronos, Chronos Fast, and Full-frame Stabilization also now utilize TensorRT, which further increases processing speeds up to 3x (and up to 6x compared to the last 3.0.x release) on NVIDIA machines.
Get sharper videos with the new Themis AI model
Reduce motion blur caused by panning, rotation, or zoom with the new Themis AI model: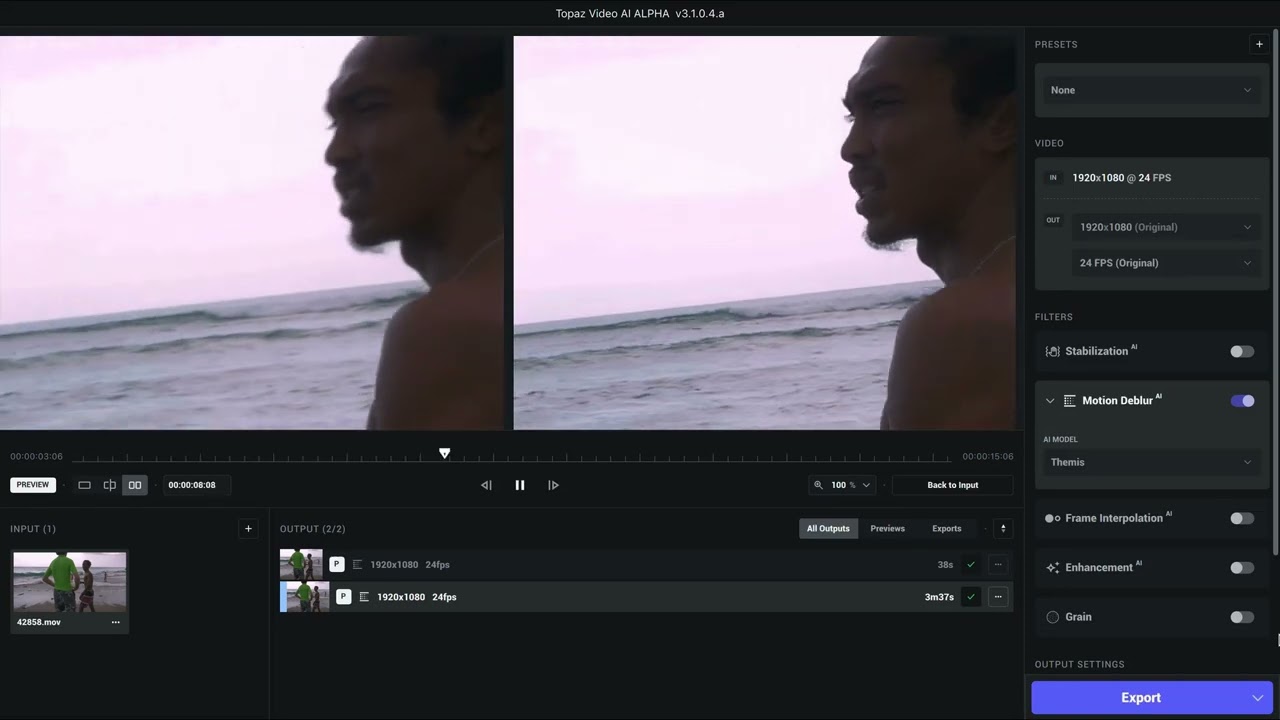 Because it can use information from multiple frames, the new Themis AI model performs much better than its equivalent in our image apps. It also pairs well with the Stabilization model to reduce camera shake and jerkiness: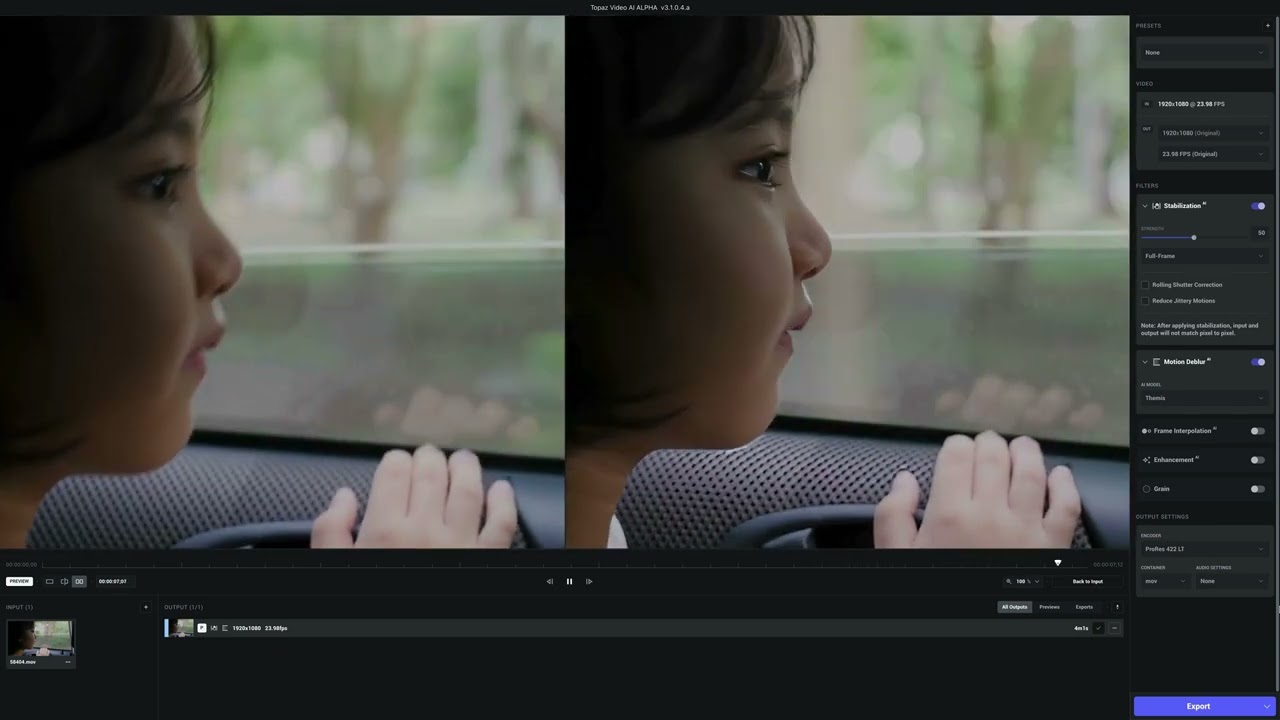 Themis helps you increase the perceived sharpness and detail of your videos by removing blur instead of just increasing edge contrast. Give it a try and let us know what you think!
Faster in-app playback
The in-app video player will now play videos at up to 3x faster, as we've improved the efficiency of frame rendering. While playback may still not be real-time for large videos, it has significantly improved over v3.0.x and will improve more in the future.
Other quality of life improvements
The 6 releases over the past month have also improved the general quality of life of the app:
Improved JPEG output quality
Prevent OS from sleeping when app is processing
Fix many issues related with image sequences imports
More reliable login method
Improve stability and fix various crashes
The road from here
We're releasing improvements quite frequently, and we're just getting started! Please give us your thoughts on the Topaz Video AI roadmap to help us guide our development:
---
Thanks to Brian Matiash for examples and benchmarks used in this article.