When exporting to ProRes 422 LT specifically, I found that the output framerate was wildly inconsistent and did not follow the project settings.
Originally, I had used H265 Main for my outputs, but after noticing the compression banding that was reported ("Too low compression / banding"), I switched to ProRes 422 LT which did fix the problem.
Unfortunately, only after importing all my exports into Davinci Resolve did I notice that the total length had shrunk by two minutes, meaning that my audio no longer synced up. This is because the framerate of each clip had been shifted from my input of 23.97 to some random framerate.
An example of the output framerates from a selection of files is also given. This is the same within Windows Explorer, VLC Codec Information, and Davinci Resolve. Davinci Resolve attempted to convert the fluctuating framerates to the original 23.97, which is why two minutes of the original video were missing.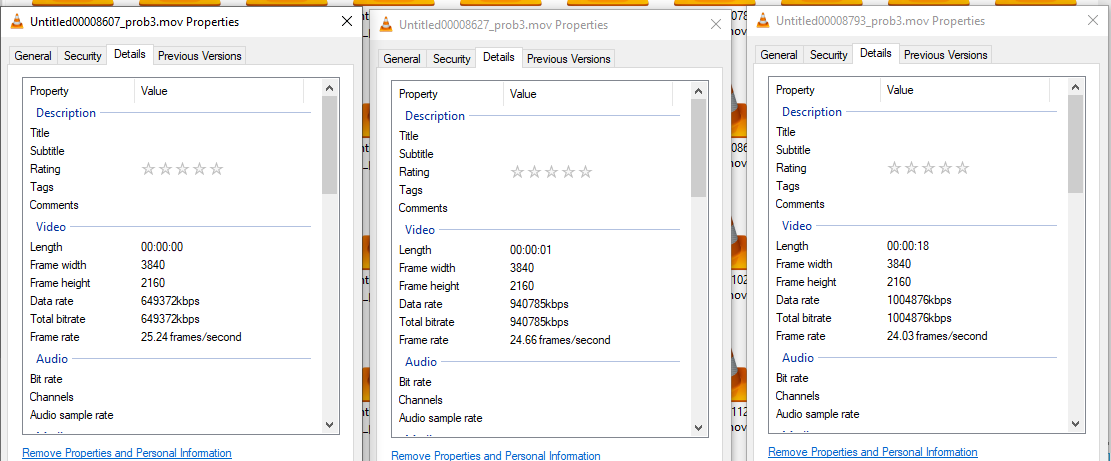 .
My original settings are shown below