When using Photo AI as a plug-in with PaintShop Pro 2023 I noticed when I clicked 'Save to Corel PaintShop Pro" that it just sat there spinning for 5 minutes and would not save so I cancelled out.
When I used the same image in the stand alone version of Photo AI it saved instantly.
So I went back to the plug-in version in PSP and discovered the issue.
The Photo AI plug-in version automatically defaults to Upscale by 4.0x and this is causing the infinite saving process. If you turn off this slider the image will save successfully back to PaintShop Pro.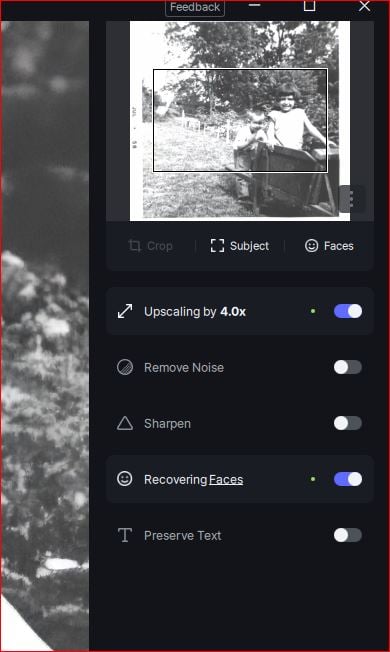 Bug: The Upscale slider should not be active in the plug-in version since it's not possible to upscale via the plug-in.
---
Topaz Photo AI [v1.4.0] on [Windows]