Continuing the discussion from [Video Enhance AI Feature Requests]
This is his original post below:
(https://community.topazlabs.com/t/video-enhance-ai-feature-requests/20542/157):
Feature Wish: NEW AI Scaling Method
I just recently stumbled over this amazing two minute paper video, that blew my mind: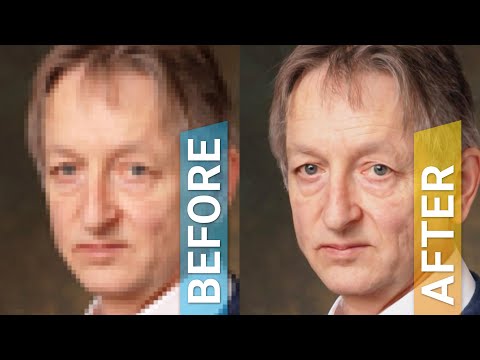 Enhance! Super Resolution Is Here!
If you think GigaPixel AI and VEAI are outstanding in terms of scaling, that this is squarely nothing compared to what this approach seems to promise:
(Screen grabs from the video linked above from Two Minute Papers youtube channel)
I want to do THIS with my old PAL interlaced videos…
No idea if that ONLY works with faces right now and how much computing resources it might take to make this work for full images, but the direction is clear I guess.
The BIG questions are: Will this work, will it work "in time" and will it work temporary stable for video/film usage?
Regardless of all this, if those results are true then this is mind boggling.