After upgrading to v3.2.3, I can't render any videos. Whenever I try to render a video or view a preview of a video, it gets stuck between downloading model/loading model for ho
urs until it finally gives me an AI error.
I'm running an Intel i9-11900KF with 64GB memory and an Nvidia 3080 Ti. I've attached a screenshot of the error and the log files.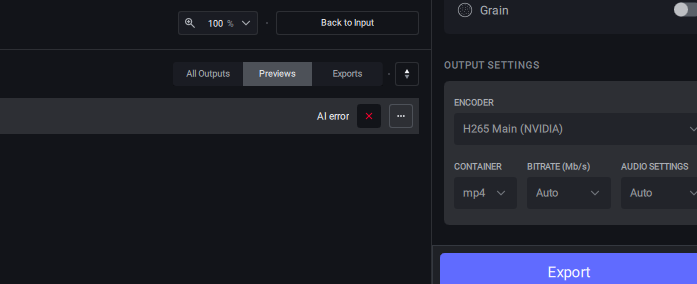 logsForSupport.tar.gz (35.6 KB)