I'm trying to use Topaz Sharpen AI 4.1.0 to sharpen an out of focus image and when I drag it from Lightroom into Topaz Sharpen AI icon, it opens the image but does so with a huge magenta color cast.
Also, I see the image gets sharpened ok in Sharpen AI, but if I try to apply the changes into the original image, no changes are applied.
I'm on a Macbook Air M2.
Here's a screenshot: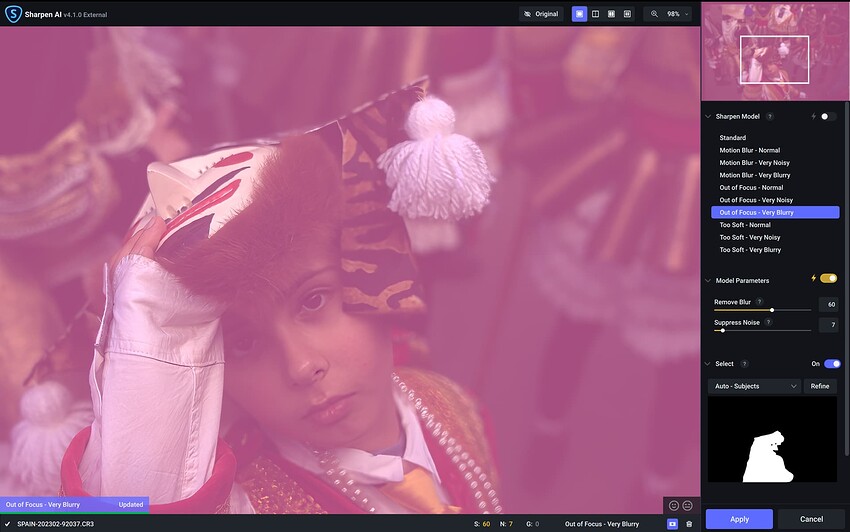 Is there anything I can do to try and solve these issues?