Hello, I don't know if I've already mentioned it, but there is a rather disturbing bug that almost always occurs the first time you open the software after starting the operating system.
PS, I'm on Windows 10.
The problem is that once the software is open and I want to import my video (in this case an episode of a series) the first time it does in 95% of the cases I have this as soon as I import my mkv video: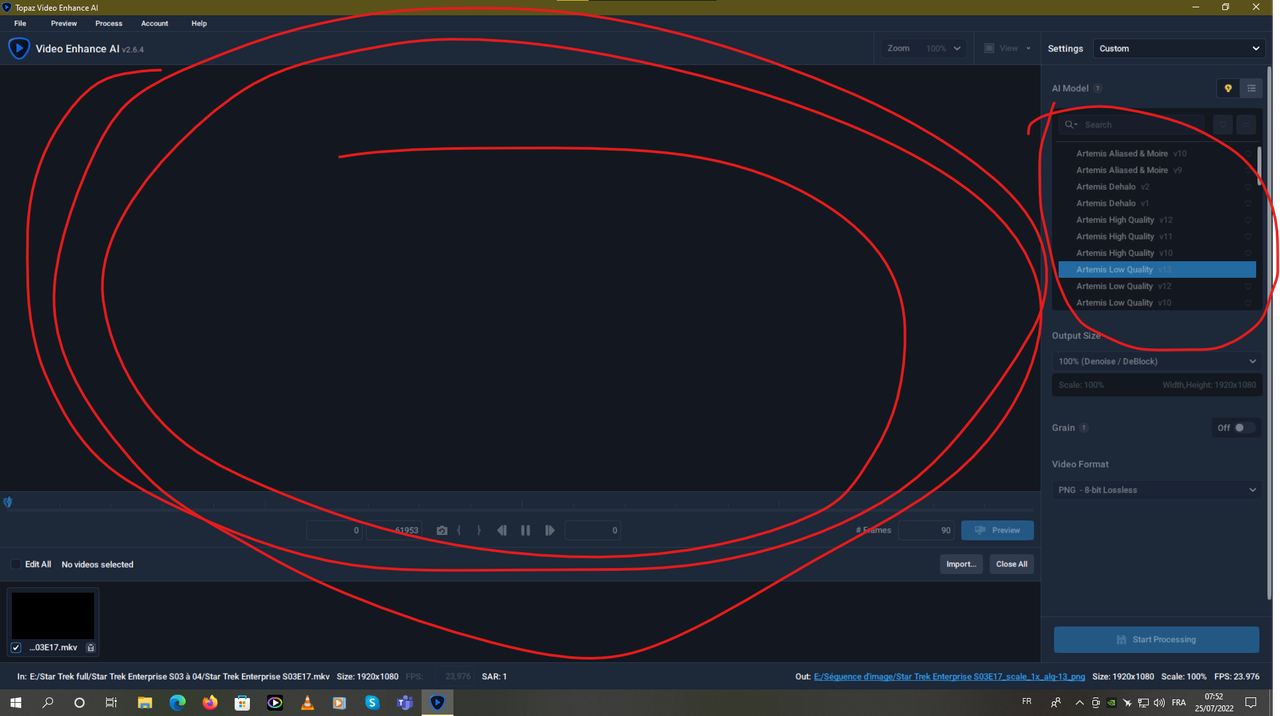 All is grayed out. And I have to delete the file from the software and start again. Or change the template and put back the template I want to use and reconfigure my export settings.
But sometimes I have to restart the import several times before it finally works. But even so I literally have to close the software and start again, otherwise I get the same thing. Everything is black on the preview screen no matter where the timeline cursor is. as on this new image: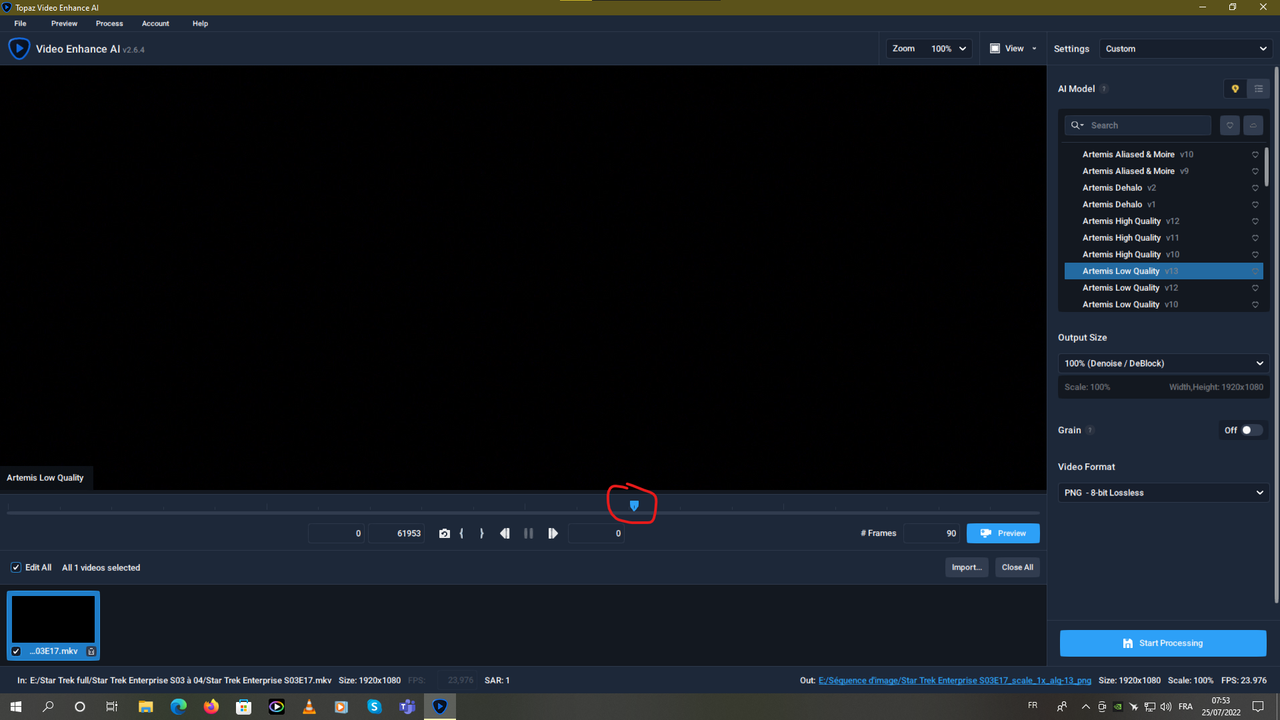 Sur les importations dans la journée après avoir terminé une vidéo, il n'y a pas de problème. Il se produit toujours au premier lancement après le démarrage de Windows.
C'est un problème récurrent depuis le début de la 2.6.4. J'espère que la prochaine mise à jour corrigera enfin le problème.