I installed the new Denoise AI but when I open it is says it is a Trial version…it shouldn't be as I have paid for the upgrade plan which is good until next year.
Just updated to 3.0.2 and the images come out just horrible and degraded. I use lightroom. When the image is saved back to lightroom, it is very blurry and the colors are way off. Please fix
New user here. Purchased Denoise AI version 3.0.1, noticed the corrupted output on the All Clear model on jpegs, but not if I output as a Tiff file. Replaced it with 3.0.2, everything seems fixed, though I too have noticed the somewhat uneven performance now of the low light module. I wouldn't say it has stopped working, some noisy raw photos clean up as before, some not.
I'm running on an OLD I5 with 8 gigs of ram, no dedicated GPU but whatever puny thing is built into I5's by intel.
My setting says '1. default GPU' and it runs well but very slowly, several minutes for one photo but I expected that from an old machine, not bothered by it. If I set it to 'CPU', it does something, much faster, but corrects nothing in the picture. Go figure. I don't see any clear performance differences between the two versions.
I downloaded both the new DeNoise and Sharpen yesterday. Both seemed to install properly with the desktop icons displaying but when I run them they go to a white screen and stall. I uninstalled all instances of previous downloads of the programs but I still get the same results with both.
Before the upgrade both of my DeNoise and Sharpen worked fine.
Today I found the new releases of Denoise (3.0.2) and Gigapixel (5.4.5) and was thrilled to finally be able to update my old versions.
Well, long story short, both installers show the same problem as always: They start just fine, then nothing. Now further windows, no updates.
Are there any messages you get during the install. Note also that Big Sur is supported by both products.
I have problem with Denoise AI using the Denoise AI option within the program and using the auto setting whereby every image I bring in has the 'Remove Noise' option showing a value of 0. This is for every image and on the auto setting. However I can see that there is noise in the image and the it is correcting the noise it just won't report a value to me of how much noise removal it is doing. Is anyone else having this issue. Is there something I am doing wrong? See screenshot for example. Win 10 Denoise AI 3.0.2.
Well, I just installed it and it installed fine and I ran a test file (I do astrophotography) and it worked… not sure if it is faster.
I am running on a Dell Precision Mobile Workstation (5510)… if you want some tests etc., please ask.
I run a Xeon E3-1505M and there is also an NVIDIA card… are there any tweaks anyone might suggest?
BTW, this software rocks for astrophotography… many are using it now because the noise reduction reduces the number of frames we have to stack… this is HUGE…
Anyone who wants to see it at work… check out the latest images…
There is a sponsored? video on the subject…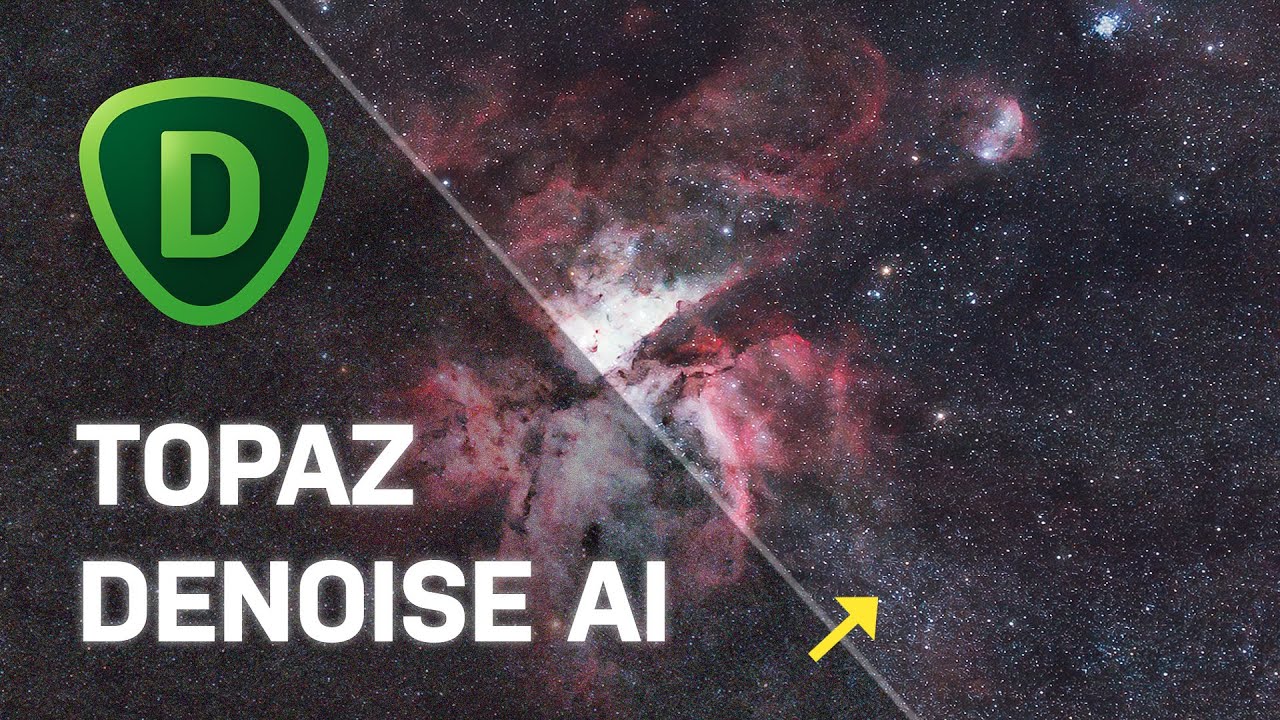 I couldn't run this at all on W-7. Time to upgrade.
I've experienced banding in the preview plane in the Windows version, so I downgraded to the earlier releases but still experienced the same problem. In the end I reverted to the 2.4 version.
Old version was fast for me, new version is way slower. I have AMD Ryzen 7 4800H, Nvidia 1660TI, 32gb Ram. New version is 2x slower for some reason. Hope they figure it out.
There is a Legacy Windows download in the first post in this thread.
Make sure the GPU is selected in the Performance settings:
Not sure if anyone runs into the same problem as me…
I am running Denoise AI on ROG Zephyrus G14 with AMD 4800HS CPU with an integrated GPU and a dedicated GPU: GTX 1660 Ti with Max-Q Design; all of which updated to the latest driver.
Since Denoise V3, I am having this delay issue with low light mode loading for a long time before it finally updates the preview in less than a second. Once the loading process is done with low light mode, I can freely move the image around and the preview will update extremely fast as well.
HOWEVER, if I switch to Denoise mode, move the image one time, and then try switching back to low light mode, then the long delay would come back.
This issue can also be seen during final processing of multiple images. Lets say I am processing 6 images, and the first three are using low light mode, the first image would take close to a minute, and the 2nd and 3rd would each take around 14 seconds. If the 4th image is using Denoise AI mode, it will be running fine with also around 14-16 seconds, but if the 5th and 6th images are using low light mode, then the 5th would again take close to a minute, and the 6th around 14 seconds.
Does anyone know of a fix?
This should be optimised in future releases.
Its the loading of the models that causes this.
I've the same behavor on my 24 Core, two GPUs machine.
Hello, i want to how to get back the old de Noise version back because the new one it's not working… nice …
I see, thanks for the info! Crossing my fingers for a fix soon!
I do not understand why you release new versions of AI products with so many problems, bugs etc. It is really frustrating to read about plenty of issues and people who want to go back to older versions…Why cannot you test software properly before release? Just wait a few days/weeks and release PROPER , working versions in order not to cause so many problems here and there. I am not only writing about DeNoise AI but also other programs. If the version does not work well, just correct it and do not release until it works very well. In the case of Sharpen AI there are really very poor opinions on new release, no comparison vs 2.2.4 as people write…It should not be like that. Where are testers?
Hi!
Is there a way to roll back my version of Denoise? Updated to 3.0.2 and I'm very disappointed to find the Update Preview button in the preference section. I was using it to compare quickly between the rendering of the Clear and the Denoise. Having to go the preference section is a real bummer.
Thanks for your time.